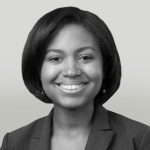 Shelitha Smodic, CFP®
Private Wealth Advisor
What is ambiguous loss?
Ambiguous loss is a form of grief that occurs when there is a disparity between physical and psychological presence. There are two types: physical ambiguous loss and psychological ambiguous loss.
Physical ambiguous loss is when a person is physically absent yet still psychologically present within a group, such as a child going away to college or spouse on military deployment. Psychological ambiguous loss is when a person is psychologically absent yet physically present — for instance, when someone is a workaholic or has dementia.
Alzheimer's disease is being diagnosed much more frequently today, with someone developing it every 65 seconds. With that, we are seeing more people who are dealing with psychological ambiguous loss due to Alzheimer's or dementia diagnoses in family members, but this form of grief is rarely discussed and can often go unaddressed.
How does Alzheimer's disease and the related ambiguous loss impact financial planning for a family?
Patients with Alzheimer's disease are alive, but many family members feel that their loved one is already gone, especially as the disease progresses. This creates a range of financial planning challenges including things like determining care options and costs, addressing estate planning questions and even managing day-to-day finances such as cash flow.
Supporting family members have to navigate financial questions related to care for their relative while experiencing ambiguous loss and major changes in their family's dynamic. The combination of the financial and the emotional challenges, particularly when their grief is unaddressed, can in turn cascade.
Ambiguous loss can cause immobilization, confusion in decision-making, feelings of hopelessness and, in some cases, depression. This makes any sort of planning very challenging. The effects of ambiguous loss are ongoing, as there may not be any closure for this grief for a long time.
What are some financial planning best practices for families who are caring for someone with Alzheimer's disease and ambiguous loss?
There are several steps that can be taken if someone is diagnosed with Alzheimer's or dementia. Some will fit more to one family's specific needs than another's. A few ideas that most families would find helpful would be:
Revisiting financial goals to determine if changes are required.
Holding a multi-generational family conference to share information and/or educate other family members on the financial position of the family, identify various roles, connect family members to financial professionals associated with the family and discuss caregiving options.
Designating alternative family members for financial tasks such as paying bills or handling income taxes, and completing a financial plan outlining various caregiving scenarios, including cash-flow analyses and impact on other family members.
What other advice do you have for families that may be facing an Alzheimer's disease diagnosis?
I think it is important to have discussions about incapacity and end-of-life issues early, even before a diagnosis comes about. It may be hard to talk about such a gloomy topic, but having these difficult conversations early can ensure that a person's wishes are known for later in life. This also allows time to get valuable estate planning documents in place like wills and medical powers of attorney.
I would also remind Alzheimer's patient caregivers to make sure they stay connected with their support systems and look after their own needs as well. Caring for someone with dementia is a substantial commitment, but it is very important that caregivers can still find meaning beyond their caregiving responsibilities and pay close attention to their mental and physical health.