The desire to provide support to family members through financial gifts is a very common goal for parents and grandparents. However, the desire to make financial gifts to family members may be only one of several financial goals that a family has.
This leaves many families with the frequently asked question of "When is the right time to give?" The answer is "It depends." The right timing and strategy for gifting varies by family. There are a few key considerations before deciding when to give. Below are two questions to ask yourself before starting to give to provide some clarity on whether now is the right time to start giving.
Are you able to give without jeopardizing your retirement or other financial priorities?
As any flight attendant will tell you prior to departure, you must put your oxygen mask on first before helping others. Similarly, when thinking through financial gifts to others, it is a great time to reflect and talk to your financial advisor to determine if you are currently on track to meet all your personal financial priorities like saving enough for retirement or discharging debt.
As much as giving for family expenses like education may seem like the utmost priority as they may be an immediate need, prioritizing financial gifts to pay for the education expenses of a family member before making sure that you have enough for your own retirement could negatively impact your well-being in the long run. This could make a well-intentioned gift a financial burden later in life.
If you are thinking through making a series of financial gifts or of giving a large financial gift, a financial advisor can help you to determine the impact of your giving on your goals, determine an optimal strategy for giving, or even create a family giving budget to show how much you can give without putting your goals in jeopardy.
How do you envision the gift helping your family member?
After thinking through your personal goals, another key consideration before making financial gifts is the impact on the recipient of the financial gift. Thinking through the intended purpose of your gift can help you to decide if now is the right time to give to a family member and even if a financial gift is the best gift to give at this time.
Gift-giving with the intent of providing temporary support that will contribute to family members' specific developmental goals is called financial scaffolding.
Examples of scaffolding financial gifts include helping pay for graduate school, providing help to relocate for a job opportunity or paying to upgrade a first apartment.
Scaffolding gifts can help family members to maintain their self-sufficiency while also providing them with valuable support to get to the next level in their personal financial lives.
Another option is to provide a safety net to family members where support is provided only occasionally during a difficult circumstance for the short term. Knowing that should a dire situation arise short-term support is available can be incredibly comforting to family members during otherwise despairing times, such as an unforeseen medical diagnosis of a spouse or child.
Non-financial gifts can also be a wonderful option to provide support like offering to babysit a young child while a family member attends graduate school courses, which would allow them to cut down on childcare costs, or offering to take a sick spouse or child to doctors' appointments. However, gifts that support monthly expenses without clear goals or boundaries in mind may lead the family member to become financially dependent or reduce their motivation to become self-sufficient. For this reason, it is a good idea to have a well-defined purpose in mind when gifting, so that you can monitor if gifting has started to feel like something that is required rather than a loving contribution to a family member's future.
You have options and can give both now and later.
In summary, there is no one-size-fits-all answer to the right time to give. There are a variety of ways to provide support to family members whether that be now or later or even a combination of both. As long as you have thought through the financial implications on your personal goals and the impact on your beneficiary, the right time to give will present itself. In upcoming insights, we will expand on this topic to discuss how much to give and the different vehicles used for giving.
Contact your Westwood wealth advisor if you have any questions about your financial plan.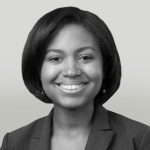 Shelitha Smodic, CFP®
Private Wealth Advisor