Westwood has a diverse group of employees. Each employee has a unique background and story. In this series, we'll spotlight employees who embody what it means to put our clients first and serve the community.
William Costello, who goes by the name "Bill," joined Westwood in 2010. He currently serves as Co-Director of Equity Portfolios and is a Senior Portfolio Manager. Bill is an active supporter of the Cystic Fibrosis Foundation, raising funds and participating in the Cycle For Life races. We interviewed Bill to learn more about the event and why this charity is important to him.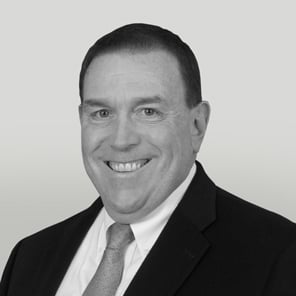 William Costello, CFA®
Senior Vice President, Co-Director of Equity Portfolios, Senior Portfolio Manager
What is Cycle For Life?
Bill: Cycle For Life is the Cystic Fibrosis Foundation's charity bike ride. There are 42 races that happen across the U.S. every year. These races help the Cystic Fibrosis Foundation fund their research and get closer to a cure.
How long have you supported Cycle For Life?
My wife and I have been supporting Cycle For Life for nearly 10 years. We've ridden in the race twice so far in Boston, Massachusetts. Our third trip was earlier in October.
What speaks to you about this charity?
A lot of people are aware of cystic fibrosis, but you don't really feel or embrace a cause until it touches somebody you know one way or another. A good friend of ours, who we've known for 20 years, has cystic fibrosis. He lives in Boston, and that's why we fly up to the race there to support him.
How has the disease affected your friend?
Our friend was diagnosed with cystic fibrosis early in his life. When he was a teenager, he was told he would never live to see the age of 30. But he just had his 60th birthday this year. That's not to say the disease hasn't still impacted his life in a big way. For example, he and his wife have been riding and supporting Cycle For Life for a long time. Unfortunately, the disease's impact on his body reached the point where he could no longer ride a bicycle. He continued to participate in the race by riding an electric bicycle for a few years. But eventually he couldn't do that either. That's when my wife and I decided to show him support in person by going to Boston and participating in the race. We are a part of his team called the "Paperback Riders."
How does teamwork play a part in Cycle For Life?
The Paperback Riders consists of 14 riders this year and has been successful in fundraising. Anyone can join the team. This year, another coworker, Peter McCarthy (Senior Vice President, External Wholesaler), is joining the race.
In 2018, we were the No. 1 team across all 42 Cycle For Life events, raising more than $60,000 to fight this horrible disease. The Boston event is the single largest fundraising ride, and the Paperback Riders team has been No. 1 nationally for the last three years. We are striving to keep that up this year.
The Cycle For Life event in Boston took place on Oct. 5, 2019. The Paperback Riders came in second place in fundraising, with the top team beating them by less than $900. The Paperback Riders raised nearly $74,000, significantly passing their goal of $65,000.
You can support the Paperback Riders and the Cystic Fibrosis Foundation by going to fight.cff.org.