No matter where you land along the political spectrum, it's hard to avoid the hype and consternation related to trade and the Trade War.
Our Director of Multi-Asset Portfolios, Adrian Helfert, commented on this in his most recent Market Update (available on our YouTube channel), indicating that he believes a solution is still in the distant future. As the policy debate continues, news about how the new 15% tariff on Chinese goods, effective on Sept. 1, 2019, impacts Americans' wallets. Additional waves of tariffs are set to become effective before the end of the year, but uncertainty surrounds ongoing trade discussions.
According to the National Foundation for American Policy's recent analysis, tariffs will cost consumers an estimated $167.7B or ~$2,000 annually for an average American household. Of course, wealthier households, who tend to spend more overall, are likely to notice a larger impact. The new tariffs will be levied on most everything from China that is sold in the United States, including things like cereal bowls, shoes, food and tech gear.
So, is it time to go shopping?
If you want to get ahead of price increases, there are certain categories that will be affected, while others will be spared.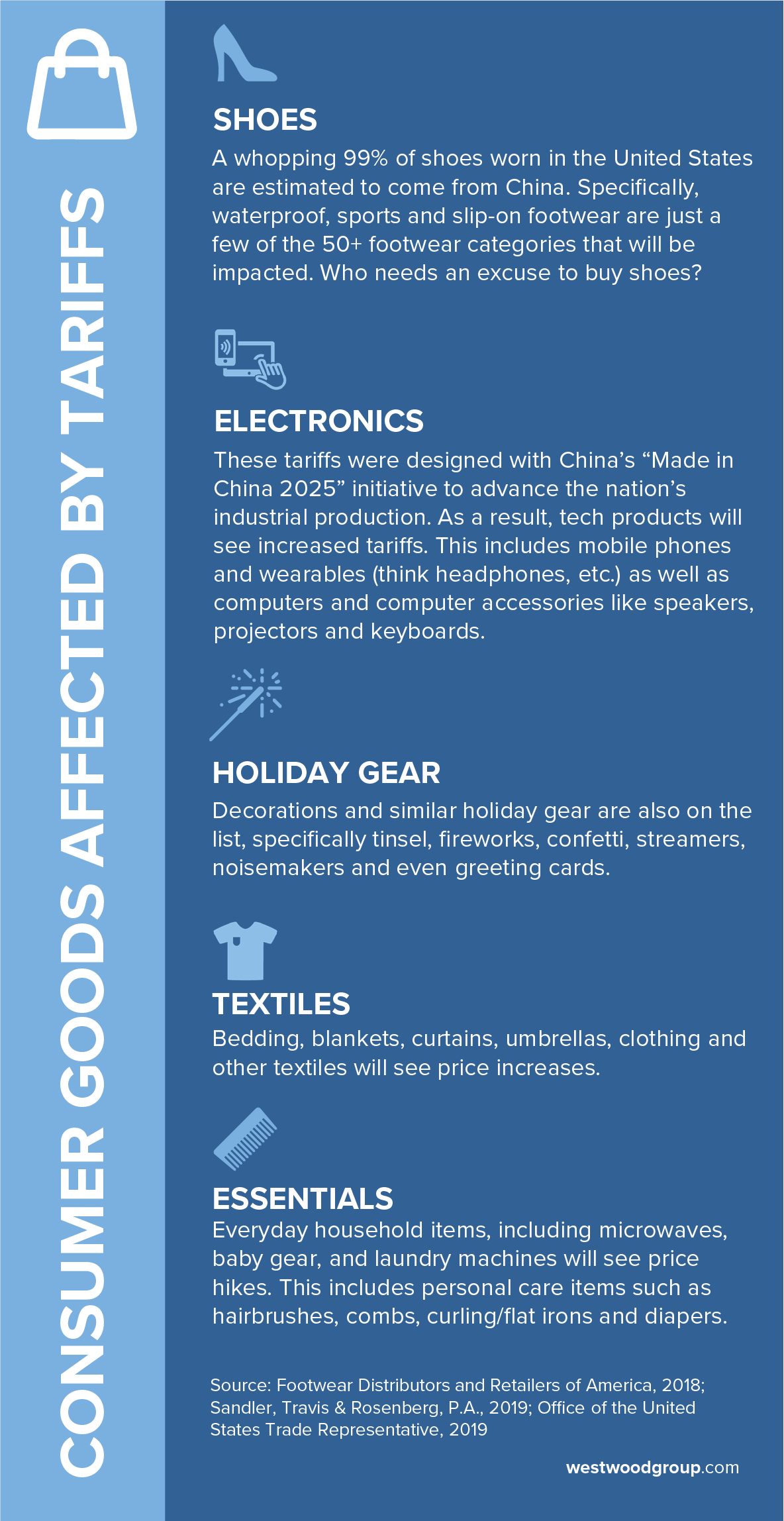 The Office of the United States Trade Representative indicates that even though Americans represent less than 5% of the world's population, we account for over 20% of the world's total income. Our economy is the largest in the world. We are the leading global trader and trade continues to be a growth engine for our country. While influencing trade policies is beyond the reach of most individuals, making smart, money-wise decisions is well within our reach.