From a Washington perspective, we have entered the Super Bowl of policy actions impacting financial markets with a large number of issues that need to be dealt with (budget, infrastructure, fiscal cliff, debt ceiling, Biden's $3.5 trillion spending package, tapering, Fed reappointments, etc.).
The current setup is reminiscent of September 2013, at which time the Federal Reserve chose to delay tapering until after the fiscal issues were resolved. September 2021 began with Biden's fiscal agenda at center stage as Democrats crafted the largest fiscal expansion since Reagan and the largest tax increase since 1968. But as we approach the end of the month, other issues are complicating and crowding the agenda. Government funding needs to be passed by Sept. 30th to avoid a shut-down, and the debt ceiling fight looks like it's going to go to the brink. Short of a breakthrough between Republicans and Democrats, or until Democrats act on their own, policy may be a drag on markets in the coming weeks as we get closer to that end-of-October debt ceiling deadline.
Biden's fiscal agenda has two parts. The first is a bipartisan infrastructure bill with $548B of new spending for areas like highways, water, rail and the grid. That bill passed the Senate with a 69-30 vote and awaits passage in the House.
The second, a Democratic-only reconciliation bill which is still being crafted, could have up to $3.5T of spending and $1.75T of tax increases. The reconciliation bill is focused on Democratic "social infrastructure" priorities and would be a massive rewrite of the safety net in the United States, change the production and consumption of energy, and is itself a health care bill bigger than Obamacare. Ignore the agenda at your own peril. We have seen far smaller legislative items impact financial markets in the past.
Will such complicated legislation pass into law?
Democrats are faced with incredibly thin margins for the reconciliation bill. They can only afford to lose three votes in the House and must get "yea" votes from every Democratic Senator. Each Democratic lawmaker feels they have leverage for their priorities by threatening to vote against the package. At Strategas, we believe that Democrats will get a deal finalized and passed into law in October or November. Simply put, this is too big to fail for Democrats. Remember that this is a negotiation. The outcome is not a binary $3.5T of spending and $1.75T of tax increases or nothing, it is likely something in the middle. We expect the size of the package to be scaled back with spending averaging $250B per year and offsets (tax increases and drug pricing changes) averaging $125B per year. Putting the dollar values in per-year terms is important because the timeframe of the bill may be scaled down to find a middle ground between progressives, who want their priorities, and moderates, who are concerned about the overall headline number. For example, there is no difference between $3.5T of spending over 10 years and $1.75T of spending over five years, but the headline number is lower.
Still, the legislation may have to fail before it can succeed as Democratic leadership works to get its members in line. Moderates and progressives are at a head over the proposed $2T of corporate and individual tax increases, $700B of pharma drug pricing measures, and where spending should be prioritized. Leadership has big gaps to bridge. Not to mention, Speaker Pelosi promised moderate Democrats a vote on the bipartisan infrastructure bill by Sept. 27th – a vote that progressive Democrats have threatened to take down if it goes forward because it would decouple the bipartisan and reconciliation bills' paths. Initial efforts may fail as Leadership tries to jam its members, as well as prove certain provisions are not feasible. But Congress is not likely to allow a budget reconciliation. Tax increases will be part of the final reconciliation bill. The House Ways and Means Committee and the Senate Finance Committee will have different tax proposals that they'll need to conference. But tax increases on income, capital gains, dividends, estates, corporate income and international income are all expected. While not included in the House changes below, we also expect some State and Local (SALT) relief. Most of these changes will have become effective on Jan. 1, 2022, but the effective date for capital gains has likely already passed.
New Tax Changes Being Considered
The Ways and Means Committee is reportedly considering the following proposals:
1
Increase Ordinary Income Tax Rate – raising the top tax rate from the current 37% to 39.6%, applicable on taxable income over $450,000 for filers who are married filing jointly, $400,000 for single filers, and $12,500 for trusts, effective Dec. 31, 2021.
2
Long-Term Capital Gains Rate Change – increasing from 20% to 25%, effective Sept. 13, 2021. This would mean that taxpayers would be subject to a 20% capital gains rate between Jan. 1 and Sept. 12 for this tax year. In addition, the 3.8% net investment income tax (see below) still applies for certain taxpayers as well. Further, there is a proposal for a new high-income surcharge (see below). As a result, the new effective rate for some taxpayers would effectively be 31.8%.
3
Net Investment Income Tax – this 3.8% rate would apply to investment income derived in the ordinary course of business for taxpayers with Adjusted Gross Income (AGI) greater than $500,000 for married filers and $400,000 for single filers. This would eliminate the current pass-through benefit at that level.
4
Qualified Business Income Deduction (QBI) – effective in tax years following Dec. 31, 2021, the maximum QBI deduction would be limited to $500,000 for married filers and $400,000 for single filers versus the currently unlimited business income deduction.
5
High Income Surcharge – Taxpayers with AGI over $5M would be subject to an extra 3% surcharge, effective in tax years following Dec. 31, 2021. As a result, the top tax rate for individuals would reach 46.4%.
6
Unified Credit (Gift and Estate Tax Credit) – effective starting in 2022, a reduction in the gift and estate tax exemption to $5M per individual, indexed for inflation, will be shifting significantly from the current $11.7M per individual.
7
Grantor Trust Change – include grantor trusts in the taxable estate of the decedent who is the owner of the grantor trust. Furthermore, sales between grantor trusts and their owners would be considered a third-party transfer and therefore treated as a taxable transaction. This would apply only to future trusts and future transfers, while existing grantor trusts appear to have been grandfathered and would not be subject to this change.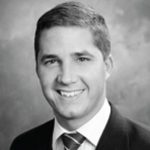 Daniel Clifton
Partner & Head of Policy Research
Strategas Research Partners