As the November midterm elections approach, we are frequently asked about how different election outcomes would impact legislation.
The consensus view is that Democrats will take over the House and the Republicans will maintain the Senate. But this is a rare event. In U.S. history, the House has never flipped parties without the Senate also flipping. There is one exception, and that was in the 2010 midterm, because Republicans needed to win 11 Senate seats — a significant task. Today, the Democrats need to win just two Senate seats. A look at the polling suggests the House will be split almost 50-50 and a look at the individual Senate races shows the election would produce a 50-50 Senate. The polls, however, are not static and there remains a large number of undecided voters. How those voters break in the coming weeks will likely determine which political parties control which Congressional chambers.
As such, here are some potential scenarios that we could see playing out if the Democrats take control of Congress, Republicans maintain control, a combination of the two, as well as some state election implications.
Republicans
1
Make individual and small business tax cuts permanent: Under current law, the individual and small business tax changes from the Tax Cuts and Jobs Act of 2017 expire after 2025. The House is proposing to make those tax cuts permanent. This will include the increase in the standard deduction, lower income tax rates at every marginal tax rate and the expanded child tax credit. But by making the tax cuts permanent, the offsetting tax increases, such as the limitation on the State and Local Tax Deduction (SALT), also need to be made permanent and that makes passage before the midterm elections difficult.
2
Indexing capital gains taxes to inflation: President Trump is considering indexing capital gains taxes to inflation by executive order. We believe this has a better chance of occurring should the Republicans keep control of Congress. Under this plan, an investor will be able to eliminate any inflation gains from the cost basis of purchasing an asset whether that be their house, land, buildings or stocks.
3
Oil and gas development: President Trump continues to push for the U.S. to lower its trade deficit, and oil and gas will play a big factor in those developments specifically as the President pushes to have more countries import U.S. oil and gas.
4
De-regulation: We expect President Trump's de-regulation initiatives will continue in the areas of financials, education and health care.
1
Infrastructure: Should the Democrats win the House, and really if they win the House and Senate, we would expect to see renewed attention to infrastructure spending.
2
Health care: If Democrats do well in federal elections, we would expect Democrats to do well in state elections. This is important because Democrats are making the Medicaid expansion a central part of their campaigns in states that haven't done so yet. Democrats up and down the ballot are focused on health care. But while congressional races are largely debates about the Trump administration's Affordable Care Act agenda or "Medicare for All," Medicaid expansion is an issue that gubernatorial candidates would have a lot of power to influence.
3
Climate change: Democrats are now pushing for a carbon tax should they win control of both the House and the Senate. Unlike cap and trade, a carbon tax would need 51 votes in the Senate and can be achieved through the budget reconciliation process. We still believe this would be difficult to muscle through, but there has been significant work done to get this completed in the case of a sweep election, while there has been virtually no press on the subject.
4
Keep an eye on the debt ceiling in 2019: Headlines about a growing deficit after the tax cuts passed will embolden Democrats that they have a mandate to raise taxes should they win in the November elections. Trump will veto any tax increases passed by regular order. So, the key will be if Democrats decide to use the debt ceiling as leverage to claw back some of those tax increases.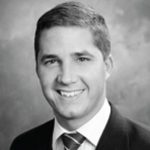 Daniel Clifton
Strategas Research Partners