At Westwood, Diversity, Equity and Inclusion are an integral part of our history, culture and identity. We embrace opportunity for individuals from all backgrounds and are committed to fostering an environment that values unique ideas, perspectives and experiences. In such an environment, each employee feels valued, included and empowered to do their best work and deliver the best possible service to our clients.
Diversity is an important part of our culture and identity. Westwood was founded by a woman — a remarkable feat back in 1983, when the finance industry had a small percentage of women in the workforce.
To continue and encourage diversity among our employees, Westwood has a Diversity, Equity and Inclusion committee that is committed to ensuring that diversity remains part of our identity.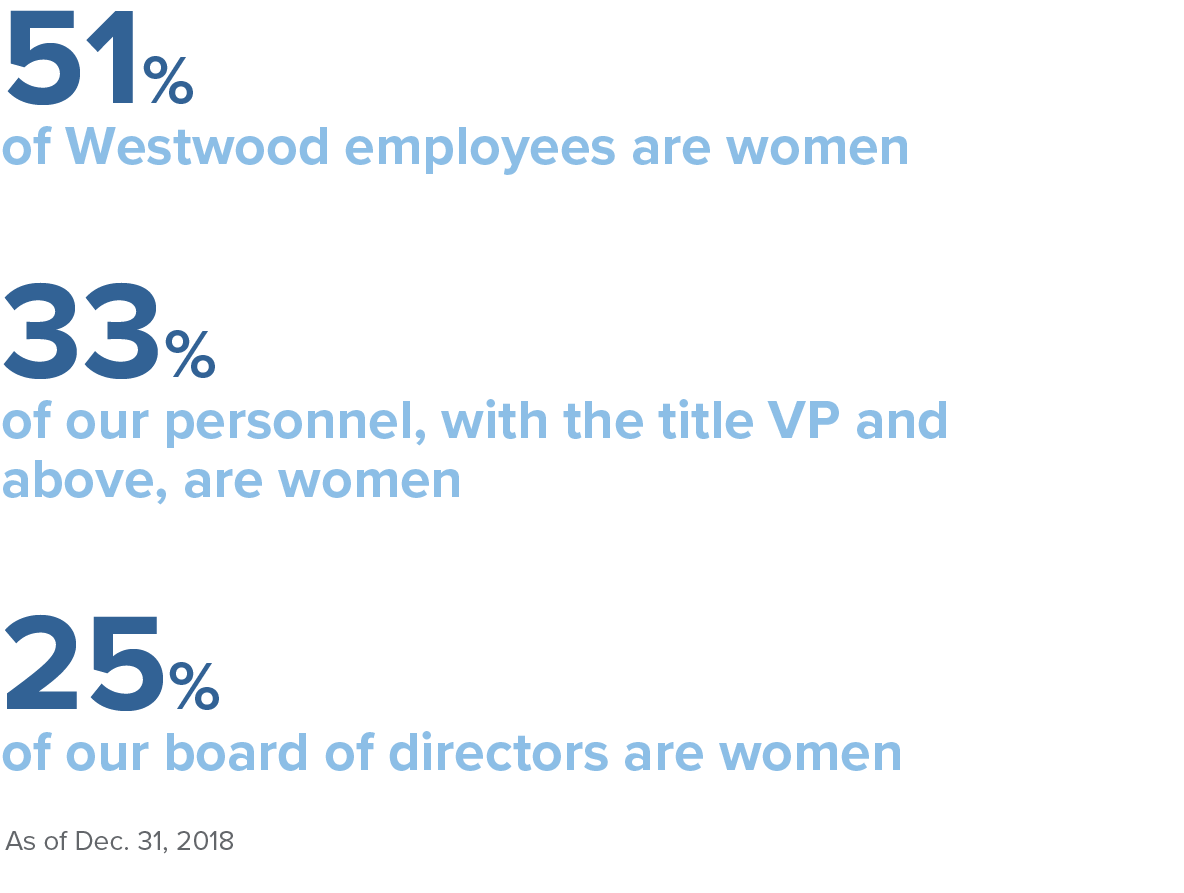 43%
of Westwood employees are women.
33%
of our personnel, with the title VP and
above, are women.
33%
of our board of directors are women.
As of 12/31/2022
Today, we are proud that over 43% (as of 12/31/2022) of our employees are women — many in senior level positions. In fact, as of 12/31/2022, 33% of our personnel, with the title VP and above, are women vs. 32% nationally, according to Women in the Workplace Study, 2022. We have two women on our board of directors, constituting 33% of our board vs. a typical 28%.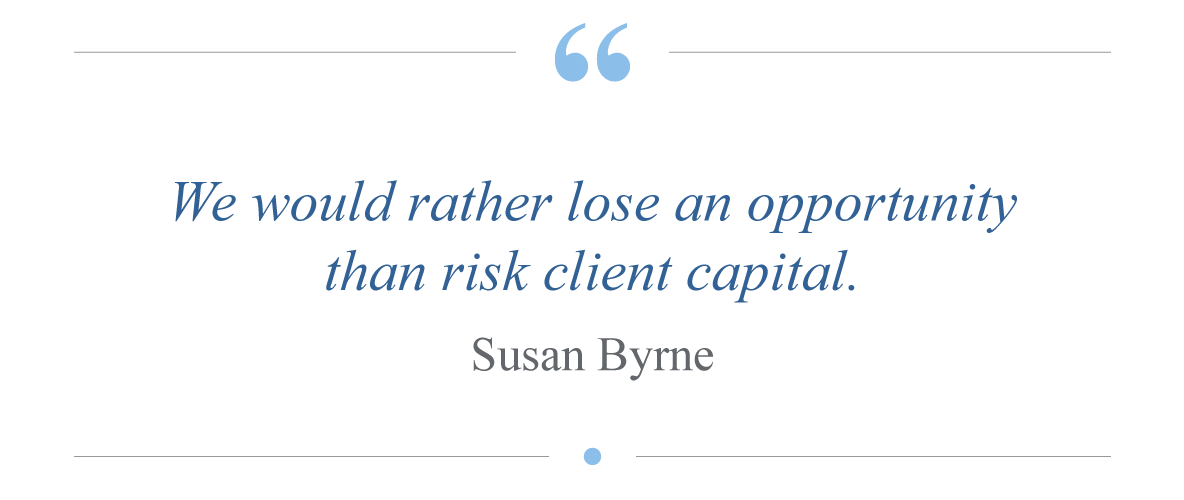 To help support women in our workforce, we offer paid maternity and parental leave, infertility treatment coverage, adoption assistance, tuition reimbursement and continuing education initiatives. Westwood is an equal employment opportunity employer, and we have affirmative action employment practices set in place and implemented across the firm.
---
We have proudly sponsored the CFA Alpha and Gender Conference. We originally sponsored this conference in support of Leah Bennett, president of our Westwood Wealth Management office in Houston. Leah, who served as a member of the CFA Board of Governors from 2017 to 2020, co-founded the CFA Women in Investment Management Initiative.