At Westwood, we embrace caring for our communities and taking steps to take care of the world around us. Our Green Committee establishes initiatives to support this important work.
One of our eco-friendly initiatives for the Green Committee is to securely shred and recycle. In 2021, we shred or recycled nearly 15,000 pounds of paper with Iron Mountain, resulting in the following benefits*: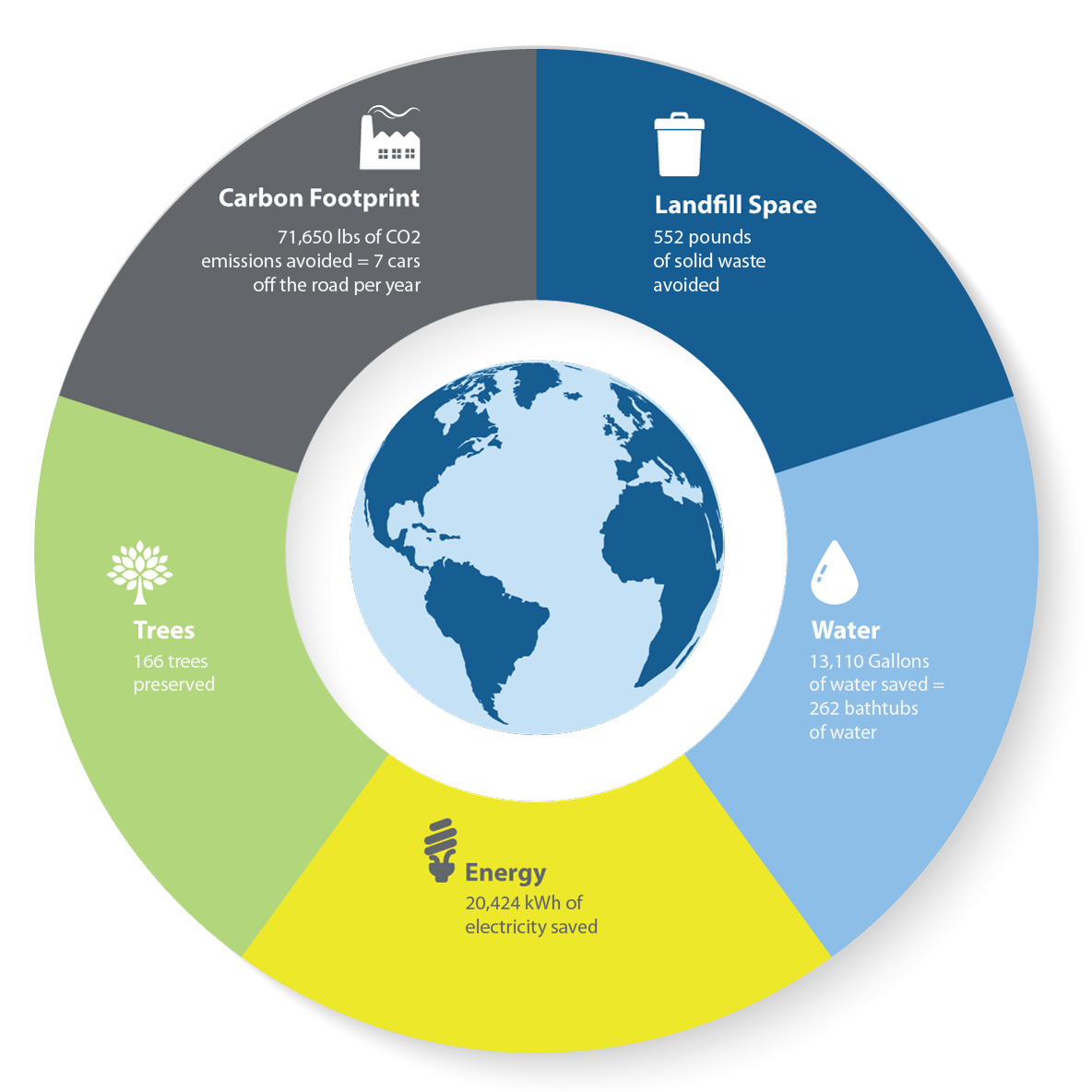 ---
Once our paper is shredded, the materials are transported to paper mills for pulping. This process provides both security benefits and environmental benefits by reducing pollution, preserving landfill space and saving trees, water and energy resources.
---
*References
All calculations for metrics in this report were calculated by an independent third party named Quantis, a leading lifecycle assessment consulting firm specializing in supporting companies to measure, understand and manage the environmental impacts of their products, services and operations.