Signs Point to Potential for Quality Small-Cap Stocks
The second quarter was good for small-cap stocks, but is this a signal for a rebound, or just another head-fake in a market that has churned sideways for two years? Based on valuation, timing and quality measures, we believe that there may be an opportunity brewing in small-cap stocks.
1.
Valuation
Going into the year, small-cap stocks traded at a significant discount to their historical norms. Moreover, small-caps continue to trade at a discount to large-cap stocks. Even after a fairly strong rebound in the second quarter, small caps are cheap. If small-cap valuations can simply return to their historical average, it would mean a powerful rally in the second half of the year.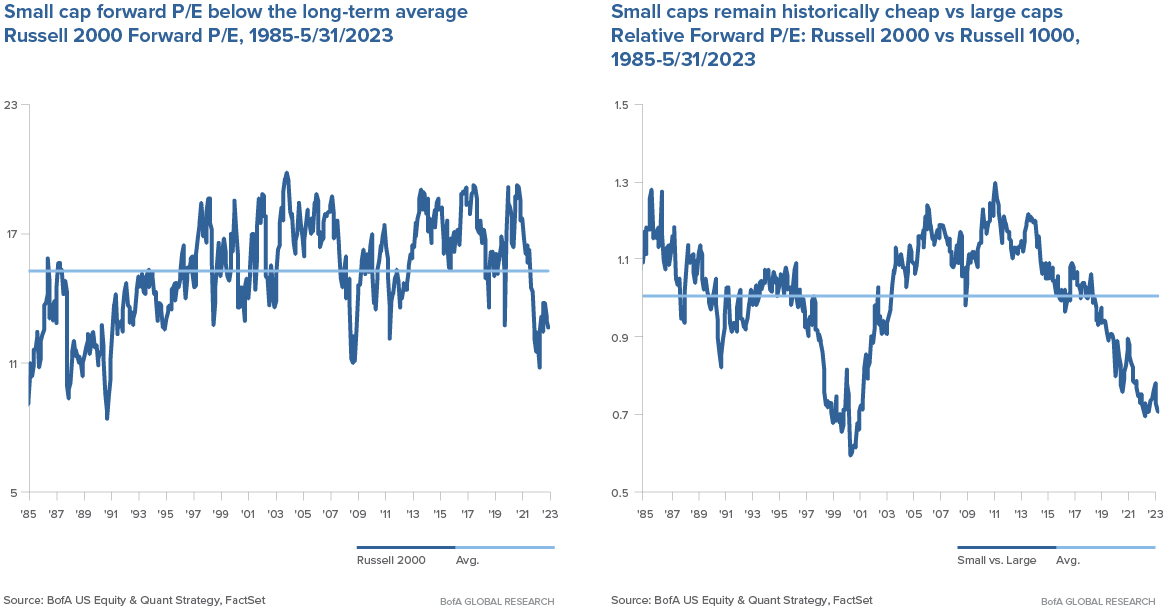 2.
Forward Growth
When growth returns, it's usually smaller companies that benefit first. This stands to reason, as smaller, more nimble companies can more quickly adapt to new economic conditions and adjust their pricing, promotions and distribution efforts to meet changing needs.
This pattern is expected to continue in 2024 and 2025. According to Fuery Research, small-cap stocks are poised for an earnings growth rebound in 2024, as earnings growth for the Russell 2000 is expected to sharply increase to 26% in 2024, compared to just 8.6% for the S&P 500.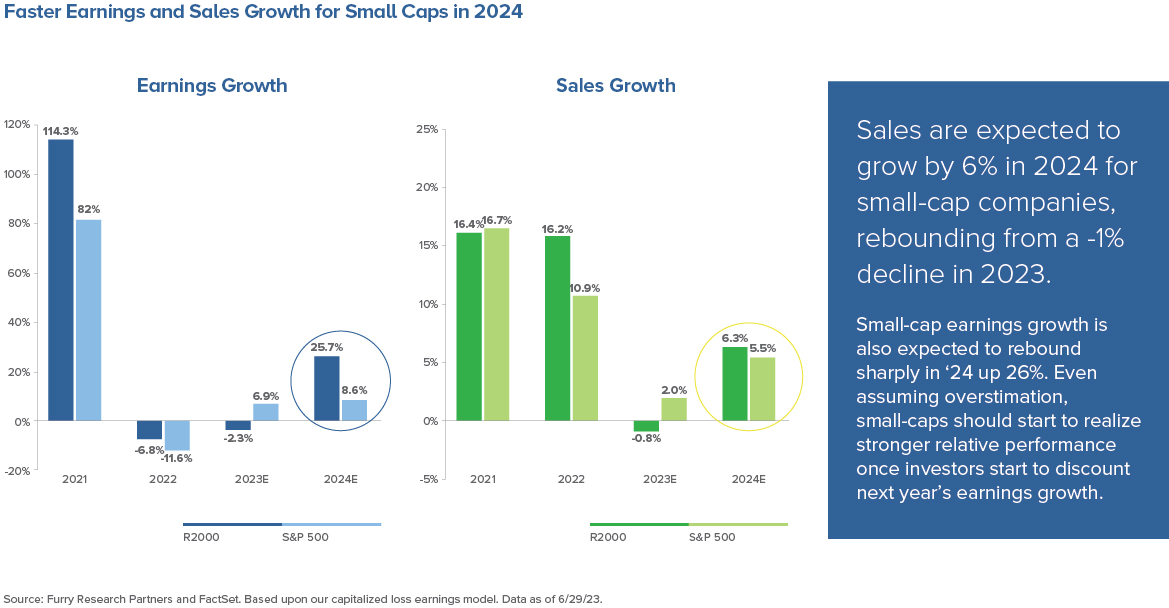 3.
Quality
What investment factors are in play during the small-cap rebound? We know that companies that exhibit quality factors such as high return on invested capital, visible and growing earnings, and strong balance sheets tend to perform better over the long term. On the other hand, lower-quality companies, such as those with negative earnings, have tended to underperform.
In the short term, though, markets can be fickle. For the first 12 months immediately after the market bottom in March 2020 – the pandemic bounce – quality lagged other factors, as a low-quality rally pushed nearly all stocks higher.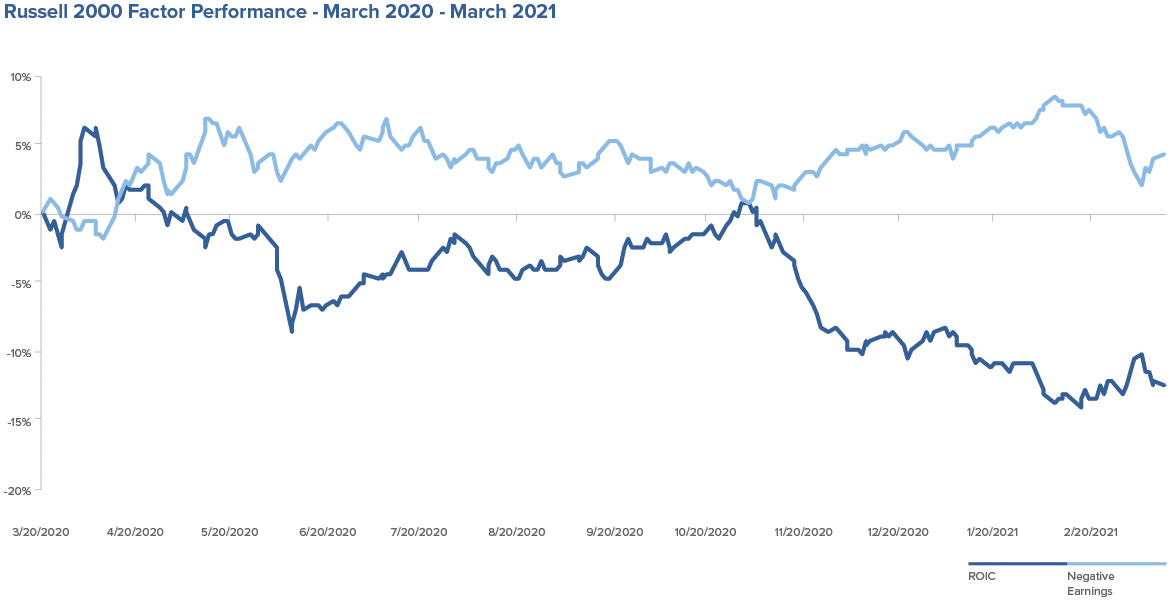 But starting in March 2021, during a period when small-cap stocks overall were down by more than 20%, quality emerged triumphant, as quality stocks showed positive returns as the market struggled throughout 2022.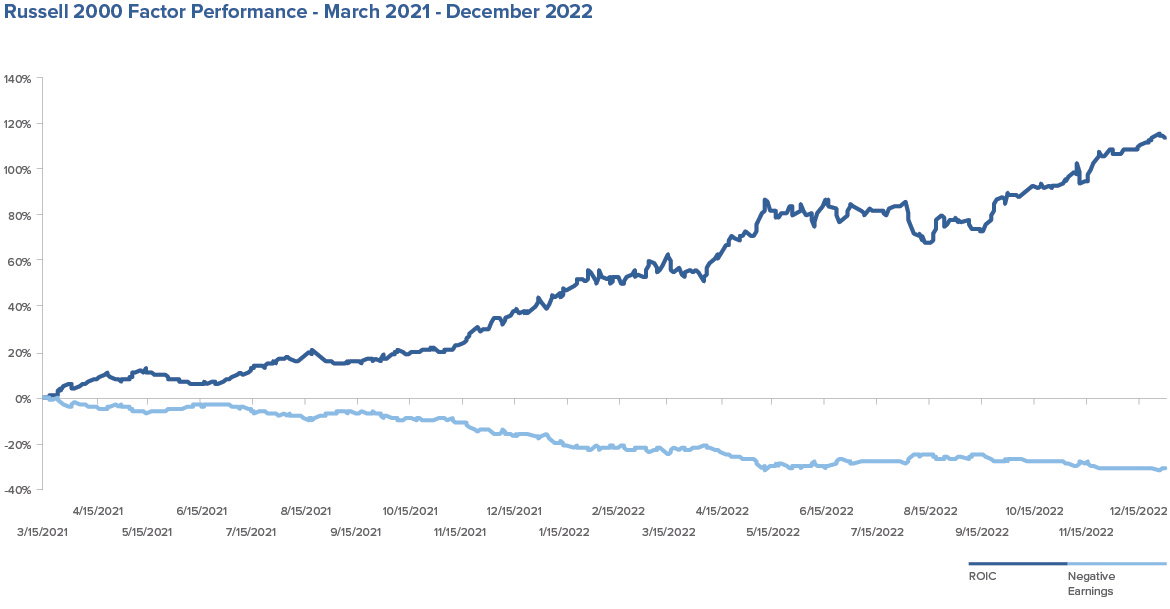 Factors in 2023 have been somewhat mixed — quality crashed in January and resurfaced in February with a vengeance. Neither factor has seemed to hold much sway since then.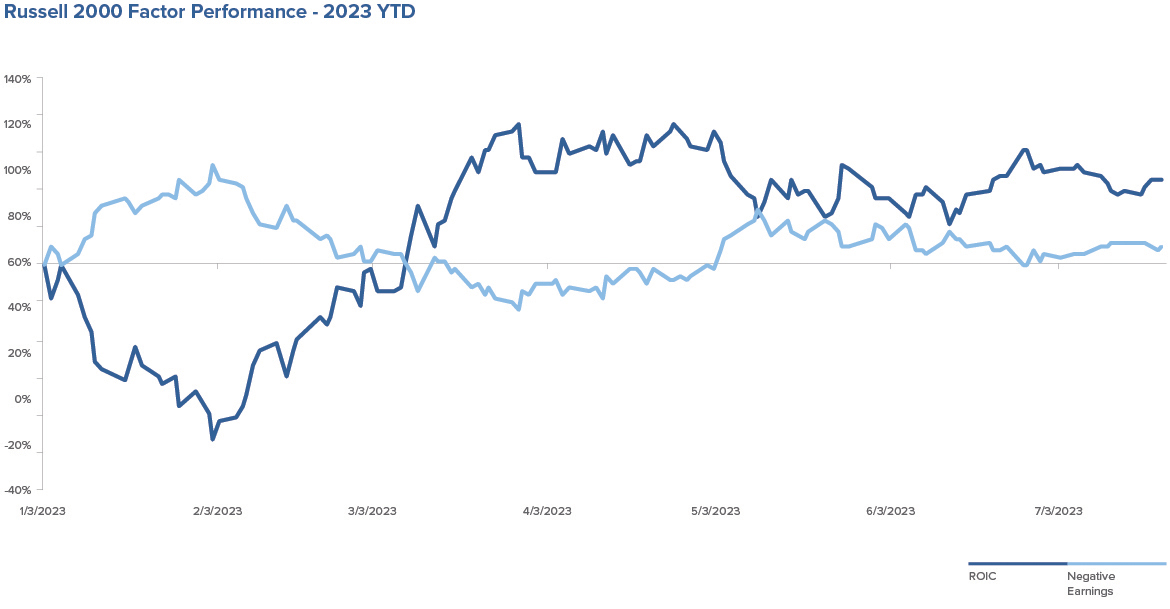 However, over the long term, small-cap stocks with quality factors have outperformed.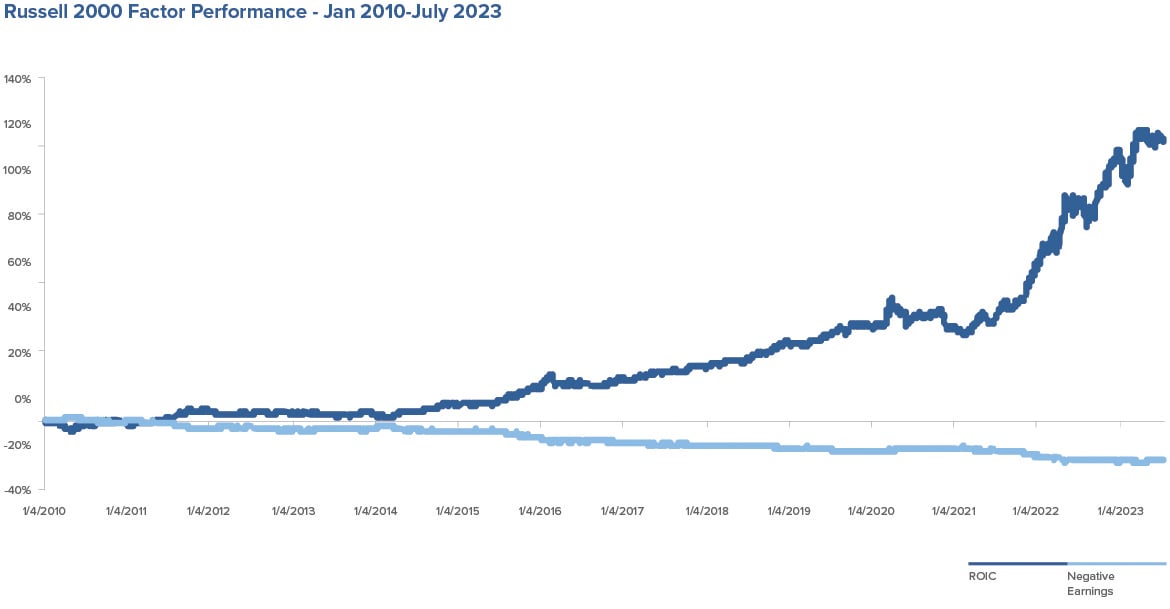 Westwood Approach: Focus on Quality, Value
In a challenging market, it generally serves investors well to focus on fundamentals. At Westwood, we seek to purchase stocks at the intersection of quality and value. We look for quality companies that show high return on invested capital, with strong balance sheets and active, engaged management teams. We also seek to identify companies that are mispriced based on their growth potential, embedded value, network effects or other characteristics that are not represented in the current price.
We believe that finding companies with both quality and value attributes can lead to long-term investing success, as they tend to provide strong upside potential and the ability to limit downside risk.