Learn how global converts have helped investors generate equity-like returns with less risk.
Low volatility strategies are designed to offer equity like returns with lower risks, producing highly attractive Sharpe ratios that are more attractive than the market index. Low volatility equity investing has grown in popularity in recent years among both institutional and retail investors. With strong flows into low volatility ETFs and smart beta strategies, investors are growing concerned that individual security and sector risk, combined with high valuation multiples, may cause negative unintended consequences.
We believe an active strategic allocation to global convertibles is a unique approach that helps low volatility investors diversify their approach to achieve equity like returns with less risk. Global convertibles offer investors an asymmetric advantage with a combination of current income, equity, credit, volatility capture and pricing anomalies that differ from the traditional ETFs and smart beta products that exist today. Global convertibles can serve as an equity substitute or low volatility alternative to complement global equity and investment grade credit with competitive returns, lower volatility and less exposure to interest rate fluctuations that may be attractive in a rising rate environment.
Take Action: Learn More About Our Low Volatility Equity Approach Using Global Convertibles
Equity-Like Returns | 2/3 Equity Market Risk
Estimated Long-Term Sources of Return 50% Equity  |  30% Credit  |  20% Other Factors Including Volatility and Pricing Anomalies
Calendar Year Returns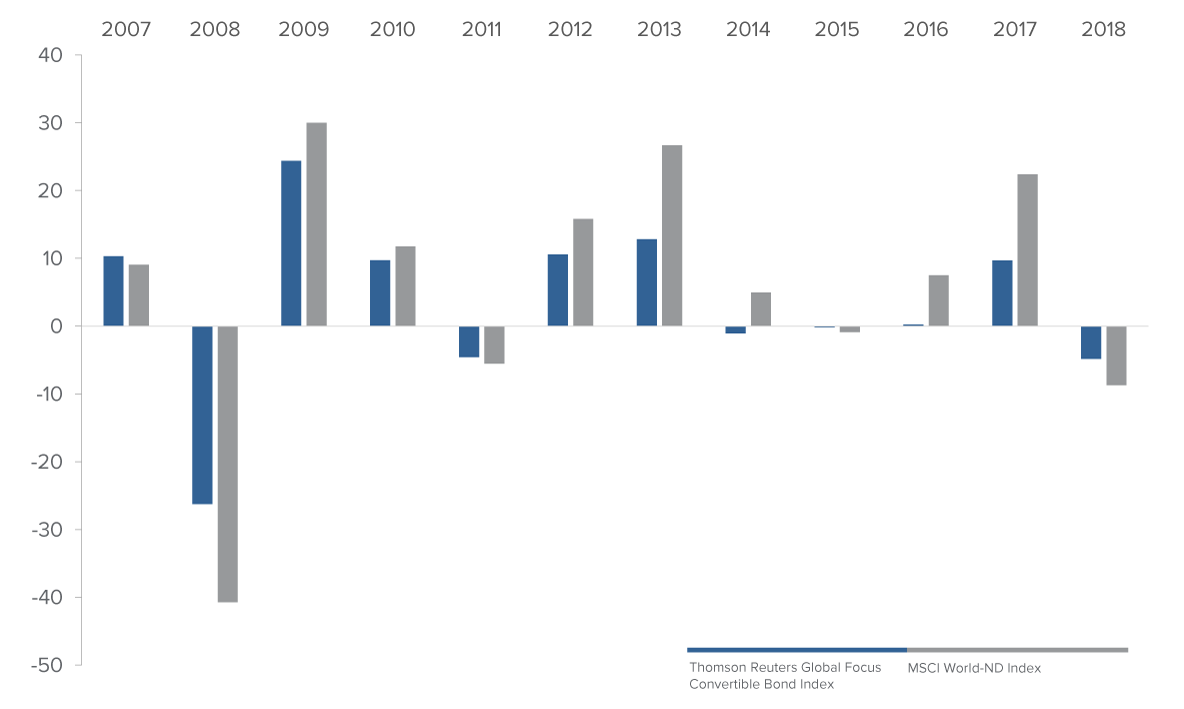 Risk and Return Comparison 10 Years Trailing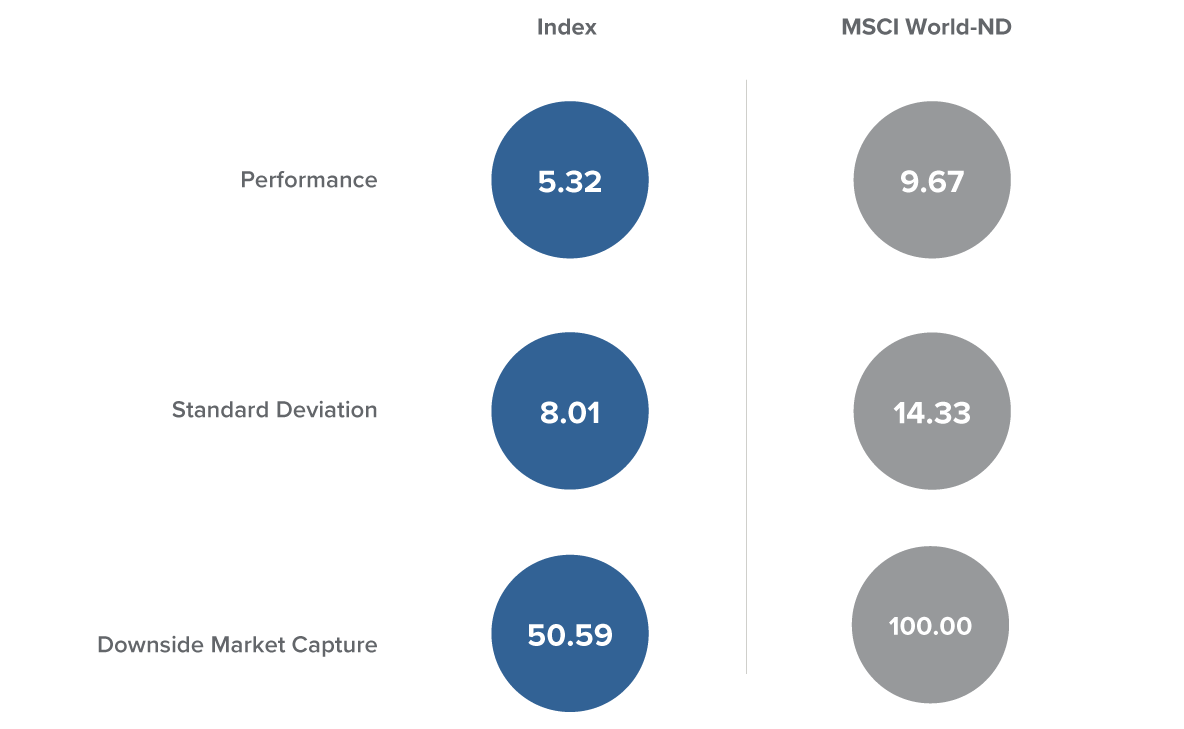 Westwood Strategic Global Convertibles: Key Takeaways
Global convertibles can be viewed as a strategic allocation for asset allocators seeking more consistent returns and downside protection during periods of persistent market volatility.
Asymmetric Advantage
Combination of current income, equity, credit, volatility capture and pricing anomalies offer unique opportunities in low rate, modest growth environment with persistent market volatility
Low Volatility
Low volatility with 2/3 equity market risk can improve risk-adjusted returns for equity investors seeking risk-adjusted growth
Higher Risk-Adjusted Returns
Asymmetric risk-reward profile for asset allocators seeking an edge in the current market environment while improving portfolio efficiency
Attractive Diversification Benefits
Potential complement to global equity and investment grade credit with competitive returns, lower volatility and less exposure to interest rate fluctuations